Image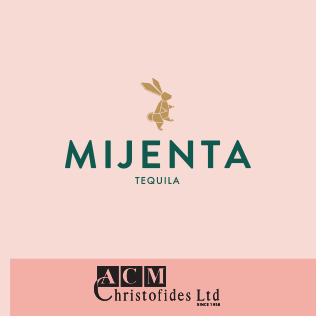 Stand 130: Mijenta Tequila - ACM Christofides Ltd
Mijenta Tequila
Mijenta Super Premium Tequila is produced by Altos Planos Collective; a team committed to creating the world's finest super premium tequila and mezcal whilst honouring local traditions, in harmony with the land and hand in hand with the local community.
Mijenta is inspired by "Mi Gente", meaning "My People". It is a collective mindset, a way of being, a life that that is rich in friendships, family and moments of meaning.
The high level of quality comes from being crafted using exclusively fully mature certified blue weber agave from the highlands of Jalisco, Mexico; with zero pesticides, herbicides or additives.
Mijenta has sustainability at its core; Certified as Carbon Neutral, Printing on agave-waste paper, Bottles from recycled glass, Crop rotation on the lands, Supporting the Ocean Foundation.
Our slogan is "Por la Tierra, Por la Gente, Por la Vida" meaning "For the Land, For the People, For Life"
We invite you to visit our stand at the Mediterranean Bar Show and try our artisanal, craft, award winning, sustainable, super premium tequila!
https://www.instagram.com/mijentatequila/
https://www.linkedin.com/company/altos-planos-collective/mycompany/
https://www.linkedin.com/company/altos-planos-collective/mycompany/
https://www.youtube.com/channel/UC8Wh6E92tQsFwuK-KTtSjWA/featured
---
ACM Christofides Ltd is an innovative industry leader in the import and distribution of premium spirit brands, world-class whisky and exceptional wines and liquors for the Cyprus market.
The company maintains an extensive portfolio that includes globally renowned and highly awarded brands and with a distinguished history that began in the 1930s, this family business continues as one of the country's most acclaimed distributors of a broad range of drinks categories.
ACM Christofides Ltd
25ης Μαρτίου Νο.6, 2232 Λατσιά, Λευκωσία
TEL: 22 679000