Image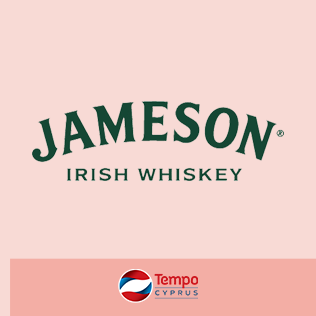 Stand 044: Jameson Whisky – Tempo Beverages Cyprus Ltd.
In 1780 John Jameson founded the distillery in Dublin, created a tradition synonymous with quality and success, bringing the art of Irish whiskey distilling to new levels of perfection. Nowadays, the Jameson Irish Whiskey travels the Irish spirit in over 120 countries and is the largest in worldwide sales Irish whiskey.
The Jameson Irish Whiskey, triple distilled whiskey, produced from the best Irish barley and pure crystal water. It matures in oak barrels that they used for aging bourbon and sherry.
https://www.jamesonwhiskey.com/en/
---
TEMPO BEVERAGES CYPRUS LTD
TEMPO BEVERAGES CYPRUS LTD, has been active in the Cyprus market since 2017 and is the subsidiary of TEMPO Israel.
TEMPO BEVERAGES CYPRUS LTD is the official distributor of global wine and spirits groups, such as Pernod Ricard, Beluga, Bottega SpA, Halewood, Maison Ferrand, Whyte & Mackay and Michter's.
It is also the official distributor of HEINEKEN Group beers, Paulaner beer, HUMOR Cypriot beer, as well as local wineries (Kamanterena,  Aes Ambelis), along with a wide range of international wine brands.
TEMPO BEVERAGES CYPRUS LTD, has now established itself as one of the most important and experienced companies in its field, aiming to manage a wide portfolio covering all categories of beverages.
TEMPO BEVERAGES CYPRUS LTD
Tel:  +357-2505330
Fax: 25053370
Email: [email protected]