Image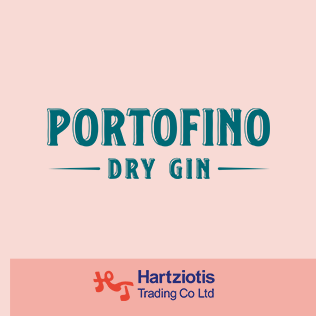 Stand 021: Portofino Dry Gin - Hartziotis Trading Co Ltd
Portofino Dry Gin is an artisanal gin created with a passion for Prortofino, its effortless beauty and glamorous history. Combining carefully picked botanicals, our gin takes you on an unforgettable journey along the Mediterranean coast.
Portofino Dry Gin's initial notes are fresh lemon and crisp juniper that transport you to the hills of Portofino.These give way to a universe of Mediterranean flavours: from the wild rosemary and lavender perfumes of the coastal scrub, to the sweet and delicate notes of marjoram and sage that evoke the taste of traditional Ligurian cuisine.
---
Hartziotis Trading is a family business that was established in 1983 as an importing and distribution company. The company's product portfolio consists of great brands. For the import and distribution of these brands the company has an exclusivity agreement with all its partners. The company has its owned warehouse and distribution fleet. The warehouse and offices are located in the Nisou Industrial Area in Nicosia.
At Hartziotis Trading we have managed to create a lean organization that is capable of adapting to the daily challenges of the dynamic environment of the food & beverages market in Cyprus. On a daily basis we focus our efforts to satisfy our customers' needs through the quality of service and support we provide.
 
Hartziotis Trading Co Ltd
Tel. 22461090
Email: [email protected]


Offices & Distribution Center Address:
Αλυκού Ποταμού 8, Βιομηχανική Περιοχή Νήσου, 2540 Δάλι, Λευκωσία