Image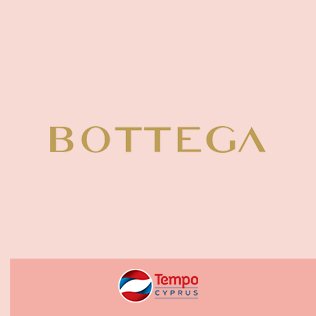 Stand 011: Bottega SpA – Tempo Beverages Cyprus Ltd.
Bottega has a history of four centuries in the world of wine and grappa. Since the 17th century, when ancestors first cultivated the vine as tenant farmers, up to now, with Bottega grappa and liquors being appreciated all over the world.
From the vineyard to the bottle, each moment of product creation is monitored with artisan care and attention to detail. At Bottega, they choose simple, natural flavors connected with the territory. Artisan style and the connection with the territory makes Bottega products unique and unrepeatable elsewhere.
Recipes with innovative, original elements make Bottega wines and liquor exclusive. An expression of excellence, where the design enhances the creativity and style of "Made in Italy". Each bottle encloses the taste and joy of Italian lifestyle.
All production phases follow sustainability criteria, preserving the environment for future generations. The company is particularly centered on saving water, reducing CO2 emissions and chemicals, and recycling waste materials.
Today, the quality of Bottega wines and distillates is acknowledged worldwide. Bottega wines and liquors received over 350 prizes and awards, can be found in more than 140 countries and in the most important duty-free shops and airlines.
https://www.bottegaspa.com/en/
---
TEMPO BEVERAGES CYPRUS LTD
TEMPO BEVERAGES CYPRUS LTD, has been active in the Cyprus market since 2017 and is the subsidiary of TEMPO Israel.
TEMPO BEVERAGES CYPRUS LTD is the official distributor of global wine and spirits groups, such as Pernod Ricard, Beluga, Bottega SpA, Halewood, Maison Ferrand, Whyte & Mackay and Michter's.
It is also the official distributor of HEINEKEN Group beers, Paulaner beer, HUMOR Cypriot beer, as well as local wineries (Kamanterena,  Aes Ambelis), along with a wide range of international wine brands.
TEMPO BEVERAGES CYPRUS LTD, has now established itself as one of the most important and experienced companies in its field, aiming to manage a wide portfolio covering all categories of beverages.
TEMPO BEVERAGES CYPRUS LTD
Tel:  +357-2505330
Fax: 25053370
Email: [email protected]