Image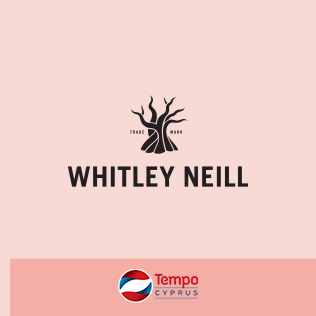 Stand 008: Whitley Neill Gin – Tempo Beverages Cyprus Ltd.
WHITLEY NEILL GIN
Whitley Neill Gin is a handcrafted, premium gin brand, that is inspired by the very best flavours and ingredients from around the world and distilled in the heart of the City of London.
At Whitley Neill Gin, they endeavor to expand the flavor profile of gins far beyond the realms of traditional botanicals. From the London Dry Gin and its rich juniper notes, citrus and exotic Cape gooseberry and Baobab fruit, to the Rhubarb & Ginger, Blood Orange and Raspberry gins, they take the very best of the world's ingredients and combine them to create gins like no other. Each of the gins is distilled in handcrafted batches at Whitley Neill's home, in The City of London Distillery – the only distillery located in the heart of The City of London.
The founder and 8th generation distiller, Johnny Neill, has travelled the world in pursuit of the very best flavours and ingredients to create the award-winning range of gins, which has led him to create Whitley Neill, The UK's #1 selling Premium Gin and the UK's most loved Gin.
---
TEMPO BEVERAGES CYPRUS LTD
TEMPO BEVERAGES CYPRUS LTD, has been active in the Cyprus market since 2017 and is the subsidiary of TEMPO Israel.
TEMPO BEVERAGES CYPRUS LTD is the official distributor of global wine and spirits groups, such as Pernod Ricard, Beluga, Bottega SpA, Halewood, Maison Ferrand, Whyte & Mackay and Michter's.
It is also the official distributor of HEINEKEN Group beers, Paulaner beer, HUMOR Cypriot beer, as well as local wineries (Kamanterena,  Aes Ambelis), along with a wide range of international wine brands.
TEMPO BEVERAGES CYPRUS LTD, has now established itself as one of the most important and experienced companies in its field, aiming to manage a wide portfolio covering all categories of beverages.
TEMPO BEVERAGES CYPRUS LTD
Tel:  +357-2505330
Fax: 25053370
Email: [email protected]