Image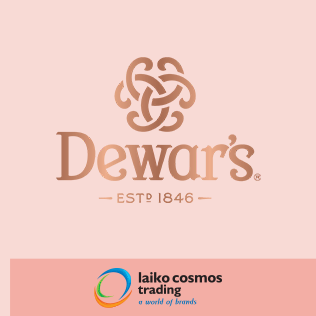 Stand 041: Bacardi & Laiko Cosmos Trading Ltd
Our spirits are exquisitely crafted with a long tradition and great pride. And, as a 7th-generation family company, our business has always been about more than liquids or bottles.
For more than 150 years, we've been proud to be a catalyst for connection. Meeting with family and friends isn't trivial, it's essential for our well-being and plays a vital role in a well-lived and well-balanced life. We craft our exquisite spirits as a centerpiece of these real-life moments.
We encourage people to connect over one carefully crafted, exquisite drink at a time – savouring each sip responsibly.
Our passion for crafting the finest spirits and our determination to disrupt the industry has taken us on an amazing journey.
We're more than rum. Today, we have a world-class portfolio of more than 200 brands and labels, including BACARDÍ® rum, GREY GOOSE® vodka, BOMBAY SAPPHIRE® gin, MARTINI® vermouths and sparkling wines, DEWAR'S® Scotch whisky, and PATRÓN® tequila.
Each brand has a unique personality and we're known just as much for how we bring these to life through unforgettable marketing experiences as we are for their incredible taste.
-------------------------------------------
A world of leading brands
Laiko Cosmos Trading Ltd. is a leading FMCG distributor in Cyprus, offering a wide variety of well-known international and local brands in the food and beverages market through a dynamic, agile, and inspired team.
Website
 
209 Limassol Avenue, Dali Industrial Area, 2540 Dali
P.O.Box 21819, 1513 Nicosia, Cyprus.
Τηλέφωνο: +357 22 717300