Image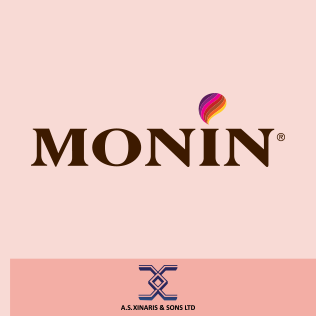 Stand 026: Monin - A.S.Xinaris & Sons Ltd
A.S.Xinaris & Sons Ltd is one of the leading wine and spirits distribution companies in Cyprus. The company, with over 50 years of experience in the alcoholic and non-alcoholic beverage sector in Cyprus, was established in 1967 by Andreas Xinaris and has been growing ever since.

Since 1987 we have been trusted by many companies and brands to become their official distributors in Cyprus. Jack Daniel's, Cutty Sark, El Jimador, Sierra Tequila, Angostura Rum & Bitters, Monin are among the brands we represent.

In the wine sector, we are among the leaders in the distribution of wines in Cyprus as we represent some of the most prestigious wineries in the world. Lanson, Bodegas Muga, Joseph Drouhin, Domaine Gerovassiliou, Domain Biblia Chora, Domain Kir Yianni and Domain Skouras are some of the wineries we represent. 

Now the third generation took over with the same passion and vision is to expand our business with even more high quality, premium, world-class brands and distribute them all over the country, through our reliable and efficient distribution channel.