Image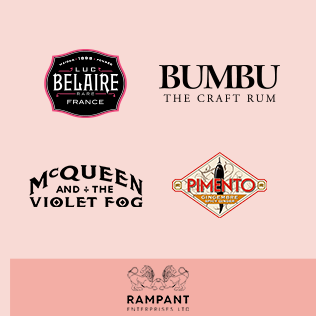 Stand 012: Rampant Enterprises Ltd
Our company has been importing alcoholic and non-alcoholic beverages since 2014. We are the exclusive importer/distributor of Sovereign brands Wine & Spirits Company USA products.
Luc Belaire - Sparkling wine is one of the fastest growing brands in this space. It was recently named the number one selling Sparkling wine in America. You can enjoy it in 5 different versions: Rosé, Gold-Brut, Luxe, Luxe-Rosé and the Limited edition Bleu (2021).
Bumbu – Rum comes in 3 variants: Original (Barbados), XO (Panama) and Crème (2021-Liqueur - Panama). What characterizes/sets it apart, apart from its quality taste and unique design is the fact that it looks like a reminiscent of an old pirate bottle. Bumbu has so far won 9 gold medals in International Competitions.
Mc Queen & The Violet Fog – Gin of Brazilian origin, stands out for its velvety taste and contains 21 different botanical elements, 6 of which are unique to gin. Despite being a new gin, it has already won 1 gold medal in International Competitions and got 93 points from Wine Enthusiast.
Pimento – is a French award-winning non-alcoholic, spicy ginger drink. It is an incredibly enjoyable alternative soft drink that can also be used as a mixer.
Κωνσταντίνου Παλαιολόγου 20, 4ος όροφος, Γραφείο Νο.7 Τ.Κ 1015 Λευκωσία
Τηλέφωνο: 70009015   Φαξ: 22768642
Links Εταιρείας/ Προϊόντων: 
https://www.instagram.com/lucbelairecyprus/
https://www.instagram.com/bumbucyprus/
https://www.instagram.com/mcqueencyprus/
https://www.instagram.com/pimentocyprus/
International Links:
https://www.sovereignbrands.com/
https://lucbelaire.sovereignbrands.com/
https://bumbu.sovereignbrands.com/
https://mcqueenvioletfog.sovereignbrands.com/
http://www.pimentodrink.com/en/